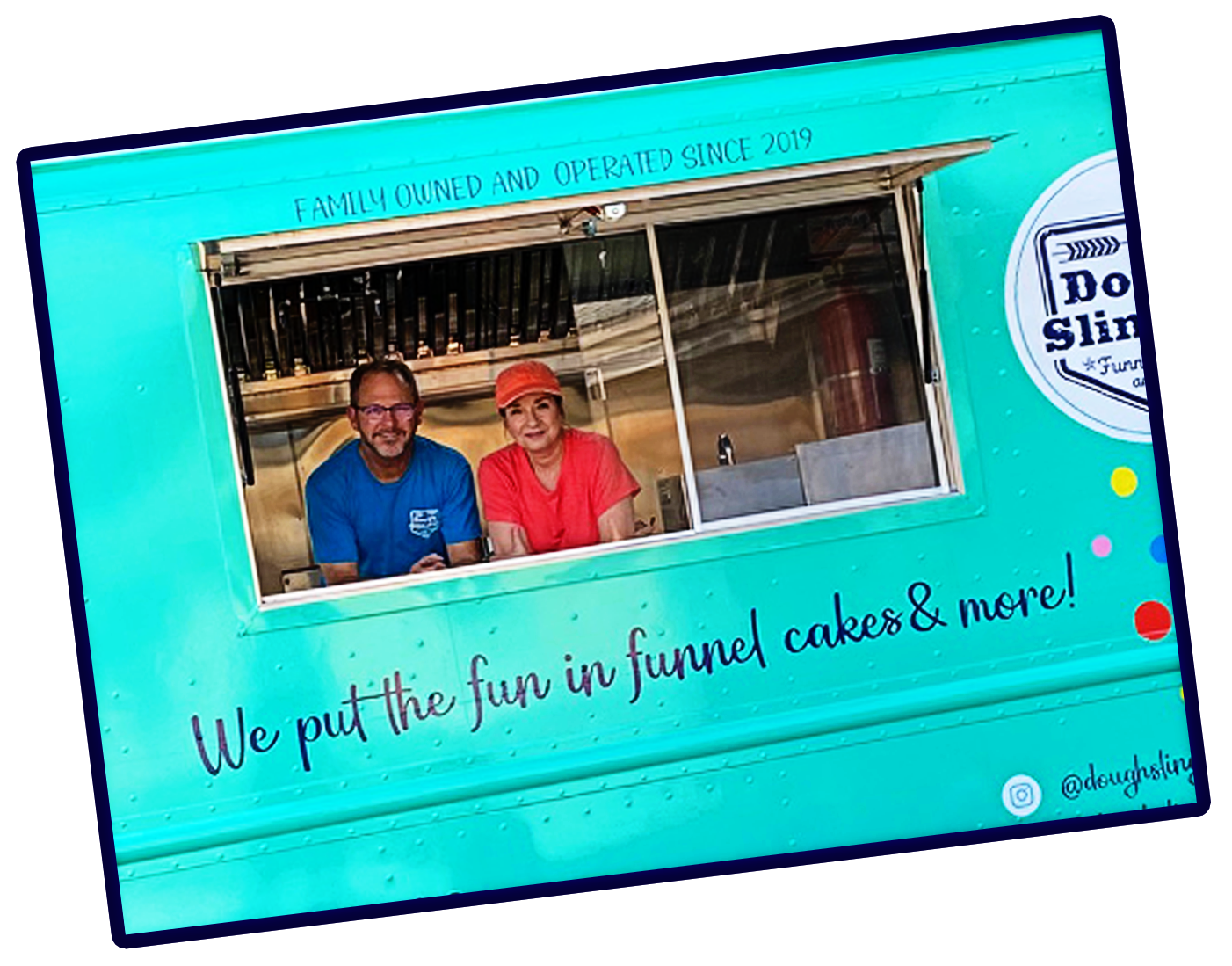 Dough Slingers is a family owned business operating in Harford and surrounding counties since 2019. We are blessed to have our children and 8 grandkids help us out at various events.
Our business started with a vision of serving unique dessert foods that bring back pleasant memories of going to Carnivals and Fairs.
For our first 2 years in business we operated out of a portable tent set up. In August 2021 we launched our first fabulous food truck. Our truck definitely put more fun in making funnel cakes!
The best part of our business is meeting new friends and interacting with the community! We hope to serve you soon!